About Us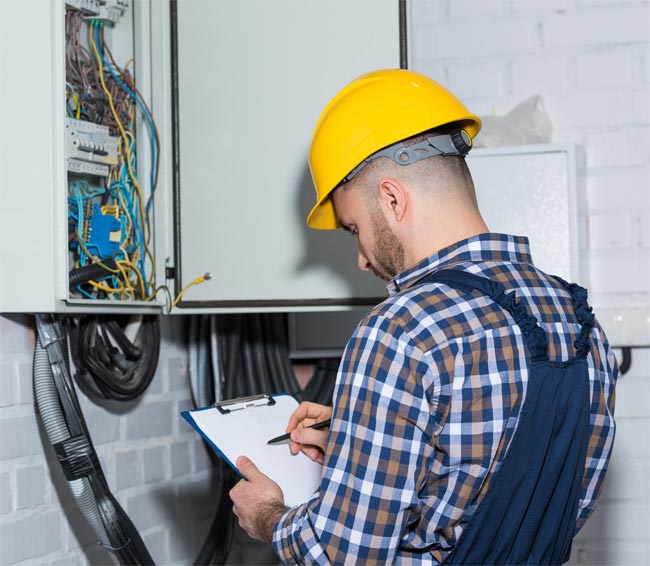 Family Owned Electricians and Plumbers are Ready to Help You
The story of Thrive began with 3 brothers and has grown into a full team that offers high quality electrical, air conditioning, and plumbing services to you. If you need superior workmanship at affordable prices that value communication, contact our team to get started. Our family values and extensive industry experience will mean a great quality job for you. 
About Thrive's Beginnings
The Thrive family began with Peter, Scott and David Cormack, three brothers from the northern side of Sydney. They all began working in trades at different times – all after completing high school – and ended up combing to provide quality electrical and plumbing services for families and businesses. 
After completing their apprenticeships the three brothers all went on to work for several employees, honing their excellent workmanship and commitment to communication. 
Electrical Expertise
After working for other people, Peter and Scot gradually began self-marketing for electrical work in Sydney's Northern Beaches. Their commitment to quality and customer service began to grow through word of mouth referrals and they quickly learnt how to deliver quality work on time and within budgets. Things were starting to evolve. 
Plumbing Professionalism for You
Meanwhile, David was progressing from sub-contracting to acquiring his own plumbing projects. This evolved from weekend and night work to full-time work as he earned a strong reputation among customers and professionals alike. 
Today They Make Your Projects Thrive
With electrical and plumbing work going hand in hand, the three brothers combined their expertise and talent to form Thrive. This unified banner allows them to consistently deliver high standard workmanship and service. 
Today this banner has grown into a medium-sized business that employs tradesmen and apprentices alike and provides invaluable services across the Northern Beaches and Sydney. The three brothers still oversee everything, acting as the business directors: 
Directors of Electrical – Peter and Scott Cormack
Director of Plumbing – David Cormack 
Information, Innovation and Service
Thrive Electrical and Plumbing aims to be the most reliable and informative group of tradespeople. With a transparent pricing structure for residential and commercial clients, there are no hidden costs on their quality work.
Call us now on (02) 4307 6834 or head to our contact page to fill out a form and arrange a booking.